By Minnie Larry
Errol "The Truth" Spence Jr., the 27- year old boxing phenom (22-0, 19KOs), battered Kell "The Special One" Brook (36-2 25KOs) to his knees in the 11th round to capture the IBF welterweight crown in front of a crowd of 27,000 in Sheffield, England at the oldest major stadium in the world, Bramall Lane (April 30, 1855). The English crowd greeted Spence by hurling the chocolate confectionary known as smartie brownies, at him during his ring walk.
As the fight commenced, Spence, a Southpaw, would stalk the champion landing several crossing lefts. The rebel rousers clearly behind the home-town hero, Brook, cheered every time "Special K" landed a blow. "The Truth" despite the incessant taunting stayed poised and true to form by sticking to his jab and body work in the early rounds. The combatants went back and forth trading shots in the 4th and 5th rounds. The action slowed in the 6th-7th with Brook holding needlessly. The judges and Showtime had given the early rounds to the Champion.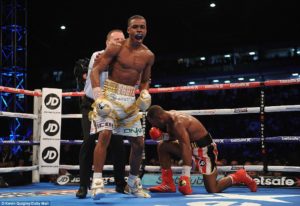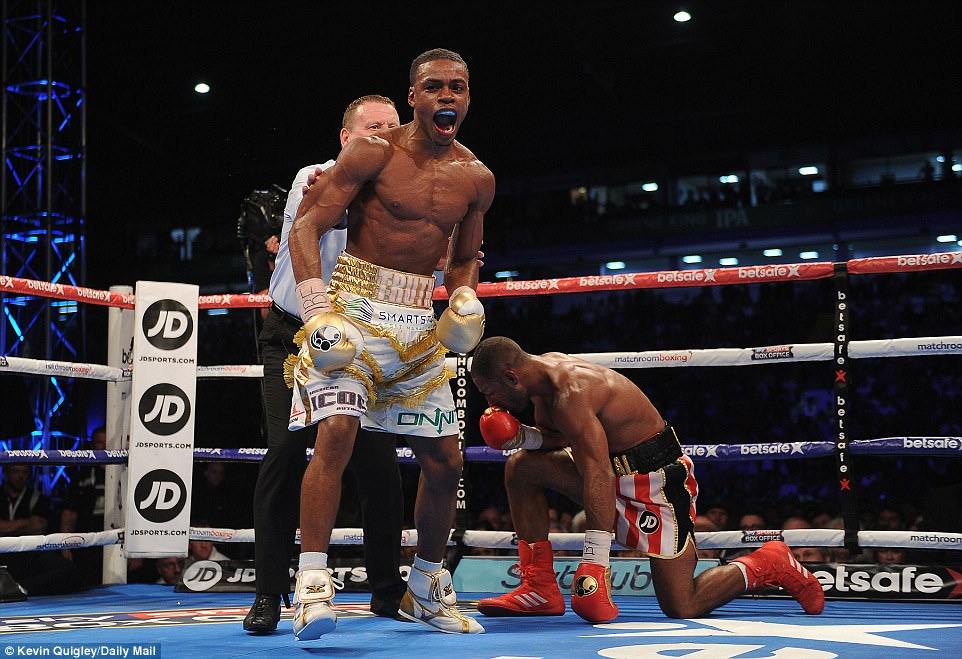 Brook would get his second wind in round 8, when he rocked "The Truth" with a counter right. By round 9, Brook's left eye was swollen shut. If you remember, on September 10, 2016, in his fight with Gennady Golovkin (37-0, 33KOs), Brook's orbital bone was broken requiring a titanium plate to be surgically place underneath his right eye. Those same optical challenges appeared again tonight with Brook's left eye taking the brunt of the punishment. In the 10th, Spence knocked a blind and blurry Brook to the mat. "Special K" would answer the 10-count and land an uppercut and counter-right paining Spence. The end of round 10 had Spence landing 42/86 (48%) power shots vs Brook's 11/37 (29%). In the 11th and final round, Spence would rely on his right jab and combos to further mutilate Brook's left-eye causing "Special K" to take a knee and be counted out by Referee Howard Foster. Spence becomes the 7th American boxer to win a title in the United Kingdom.
At the time of the knock out, the judges had scored the bout 97-92, 96-93, and 95-94 all in favor of Spence. "The Truth" showed why his tested and tried moniker, is now the pride of place in the 147-pound division. When it was all done, Brook praised the newly crowned champion: "It was a tough fight and Spence is one of the best kids I've been in with, if not the best." Spence stated he "decided to press the action and come forward more and basically break him down and press him out."
The New Champion is hungry to unify the belts, calling out WBC and WBA Champion Keith "One Time" Thurman as well as, WBO Champion Manny "Pacman" Pacquiao during his post-fight interview..